The "nine-in-one" elections, staged every four years, will be held on Saturday to choose nine levels of officers, including municipal mayors, councillors, and county magistrates.
It is the first local election test for Tsai and the pro-independence Democratic Progressive Party since she came to office in May 2016. Whether her party – or her opponents in the Beijing-friendly Kuomintang party – wins most of the posts will determine the island's relations with Beijing for the next two years.
The latest rift between the mainland and Taiwan – at the prestigious Golden Horse film awards last Saturday – might help swing normally unaligned voters away from independents towards candidates from either the DPP or the KMT.
Ko Wen-je, Taipei's independent mayor who is running for re-election, was nervous.
"We did not receive any support from either the DPP or the KMT, and we find it hard to win support, especially after the Golden Horse film awards incident that made voters to pay more attention to candidates' ideology," said Ko campaign aide Li Yuan, who said the candidate walked the middle way.
Li was referring to director Fu Yue's acceptance speech for the best documentary award at the event, when she said she hoped that Taiwan would be regarded as "independent", remarks that displeased Beijing.
This weekend voters will also decide whether the island should compete as Taiwan rather than Chinese Taipei in all international sporting events, including the 2020 Olympics in Tokyo.
"In the past two weeks, I found voters were increasingly polarised in support of the DPP or KMT, but not Ko, so we tried ways to win support, including phone calls to ask for their votes and 'sweeping' streets to reach out to voters," Li said.
Ko's supporters bought a newspaper advertisement to call for greater support, Li said.
Beijing, which regards Taiwan as a breakaway province, has stepped up pressure on the self-ruled democratic island since Tsai and her party won the 2016 election.
It has cut official relations with Taipei, stepped up its military activities around the Taiwan Strait and sought to squeeze the island's international presence.
The DPP could face a defeat in its stronghold, Kaohsiung, where the popularity of the KMT's mayoral candidate Han Kuo-yu has him ahead of the DPP's Chen Chi-mai.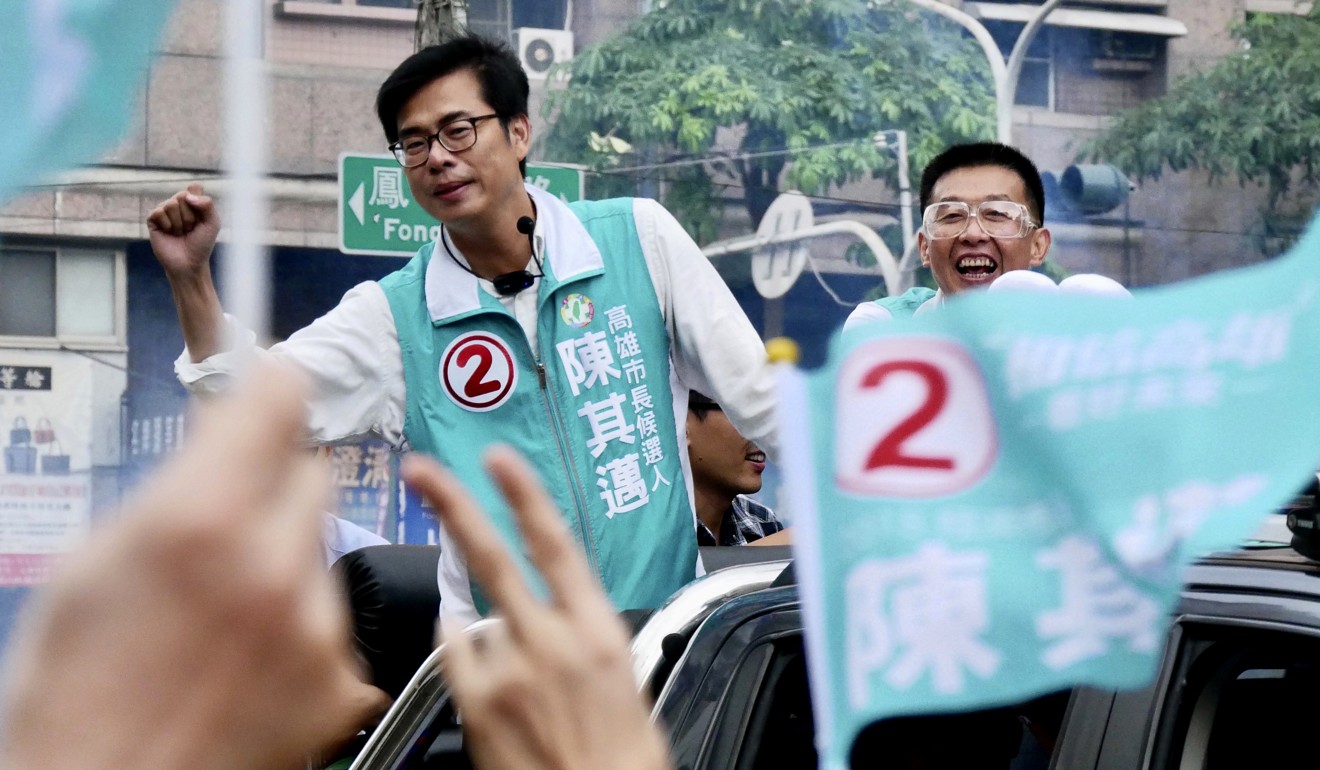 As of November 13, the last day that local agencies were allowed to release the results of opinion polls before Saturday's vote, some surveys had Han leading Chen by between three and 17 percentage points. Others showed him trailing by between three and 10 percentage points.
On Thursday, about 20 volunteers were in Han's headquarters, answering phone calls and receiving gifts from supporters.
"This is my first time to become a volunteer, and I want Han to win," said Ma, a 61-year-old volunteer. "I cannot bear the DPP any more. They only have dirty tricks and no concrete development plans."
Former Kuomintang outcast turns up heat on Taiwan election rival
Kuan Bi-ling, a DPP member and a member of the Legislative Yuan, said the DPP had faced a very difficult situation from the start of the campaign.
"The DPP is fighting a hard war in reforming Taiwan, and our candidate Chen is more willing to talk about policies, especially economic polices. This is different from Han, who only stokes hatred to gain support," Kuan said.
Outside an ??election office of the KMT on Thursday, supporters waited for Han, who canvassed voters from on top of a car, to arrive.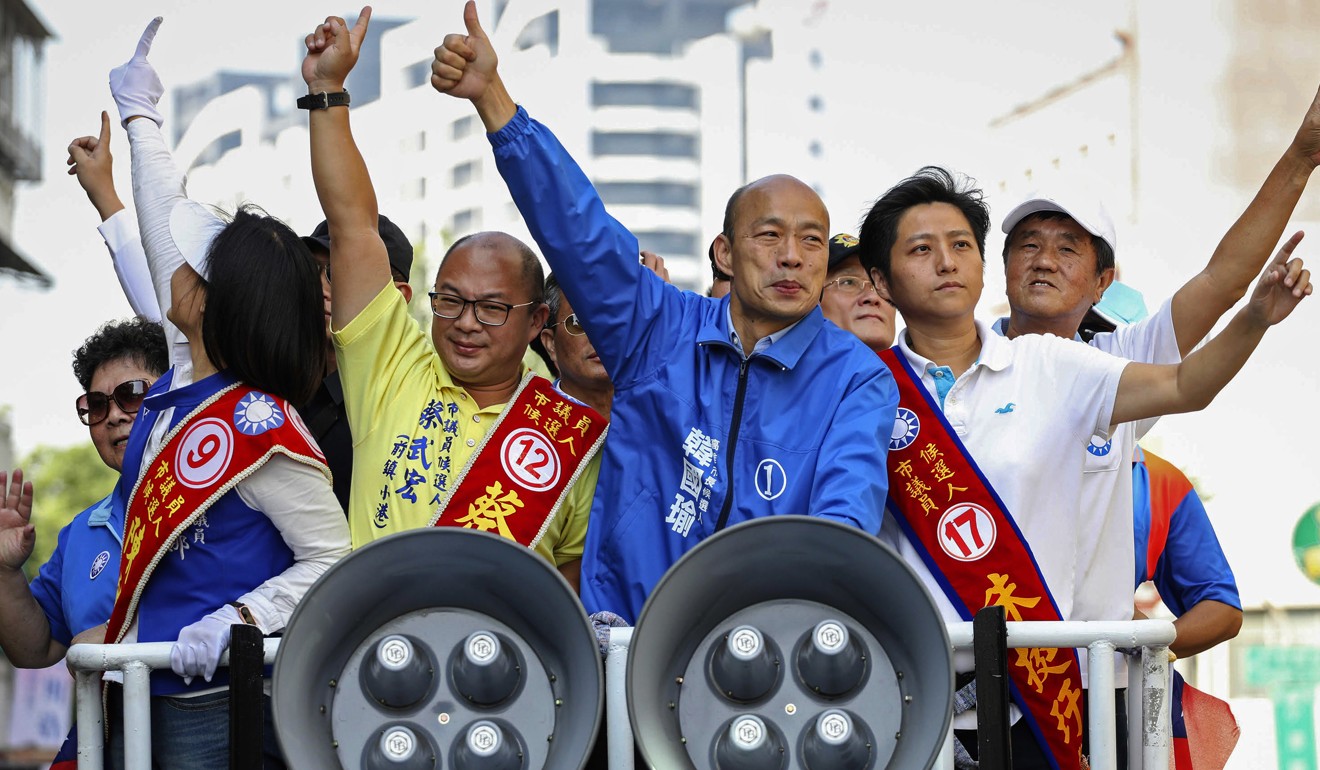 Dozens began waiting at 6pm, and Han appeared three hours later. As they waited, they talked politics, laughed, and gossiped while watching a live YouTube feed of Han's progress.
Lu Ching-chieh, a 21-year-old university student, said he would vote for the KMT when he cast his first ballot. Only people aged over 20 are allowed vote in Taiwan.
"The DPP ruled Kaohsiung even before I was born, but two decades have passed and the economy gets worse and worse. I want to have a change," Lu said.
Source: south china morning post