Nearly 350,000 cadres have been disciplined by the ruling Communist Party's anti-corruption watchdog in the six years since President Xi Jinping's crackdown on extravagance began.
That means more than 2 per cent of cadres – there were 12.5 million of them directly working for the party and the government in 2016, according to the statistics bureau – have faced disciplinary action as a result of the campaign.
And they were from all levels of China's government apparatus, according to the Central Commission for Discipline Inspection.
Can China tone down its over-the-top weddings?
In a statement released on Tuesday, the graft-buster said disciplinary action had been taken against 25 officials at the ministerial or provincial level, and 28,532 county or divisional level officials had been punished for breaking the eight austerity rules announced by Xi in 2012.
A total of 68,500 cadres at all levels were punished for disciplinary violations in the first 10 months of this year alone, the CCDI said. The punishments ranged from a verbal warning to jail time.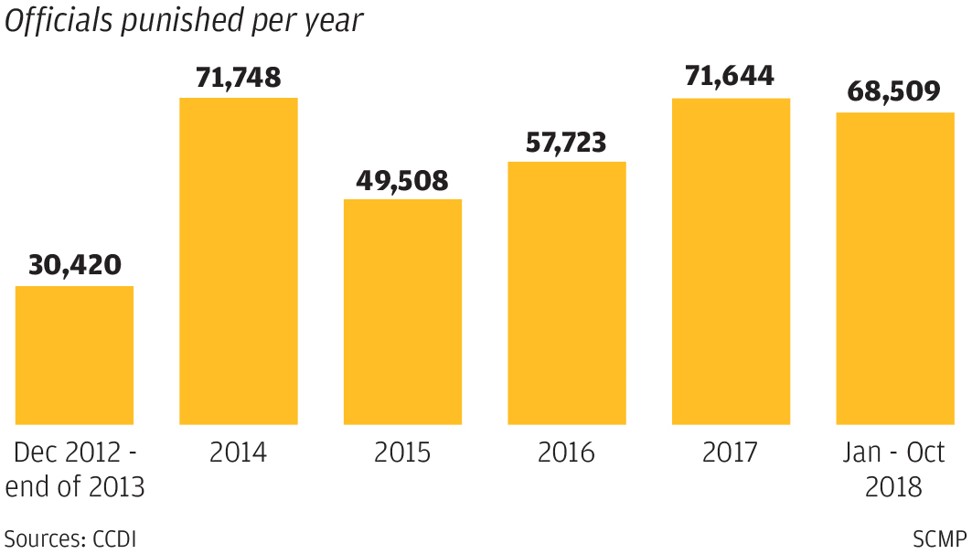 The austerity rules include reducing inappropriate use of public money – such as unnecessary travel, improper allocation and use of official housing and vehicles, and lavish banquets.
They also cover how cadres should carry out their duties, with Xi telling them to be aware of "bureaucracy, hedonism and extravagance" in their working lives.
Why are so many Chinese officials killing themselves?
China's luxury goods sales and "expensive entertainment" pursuits such as golf have seen a sharp drop in demand since the austerity rules came in. The campaign has also left many local officials reluctant to approve new investment projects because they fear doing so would lead to graft accusations against them. Some businesses have complained that they cannot communicate with government officials, who turn down not only gifts and banquet invitations but also legitimate business requests.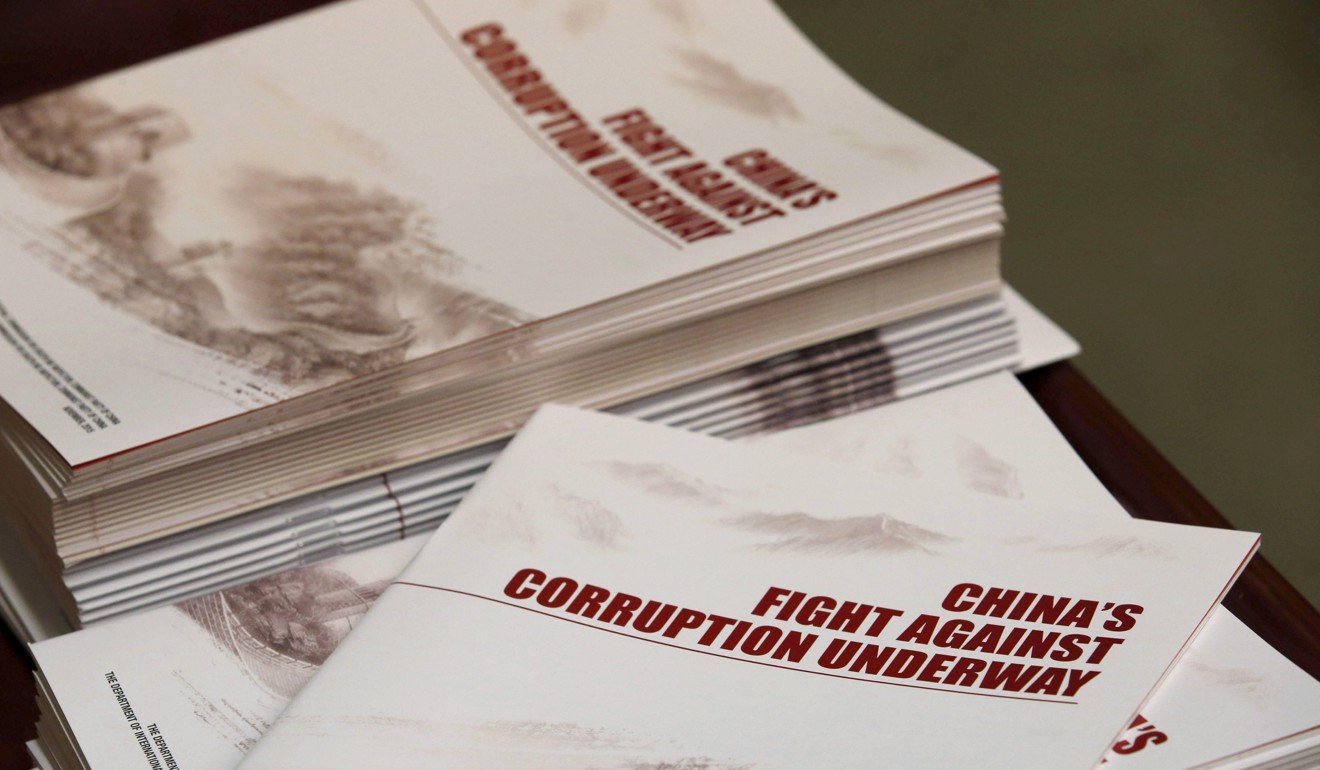 Jeff Wu, assistant director of Hong Kong-based think tank the Tianda Institute, said the watchdog was taking aim not just at elite officials but also those at the grass roots, who had a more direct impact on people's lives.
While the high-ranking "tigers" have drawn most of the attention, 99 per cent of the cadres who have been punished in the campaign are the ordinary "flies" – officials at county level or below.
Graft is also not featuring as prominently when the watchdog releases information about officials who have fallen foul of the rules.
A detailed account of the downfall of Wang Yongzhi, former party chief of Shache county in the Xinjiang region, in the CCDI's internal magazine last week highlighted his "serious violation of the Party Central's ruling strategy in Xinjiang". Corruption charges against him came much lower down.
Yang Xin, who heads up the Xinjiang branch of the watchdog and wrote the article, then moved on to Gu Wensheng. The focus was on the former Akto party chief's failures in poverty alleviation work, with Yang accusing Gu of creating a situation in the county where "the city is like Europe and the countryside is like Africa". But again, corruption charges against Gu rated only a brief mention towards the end.
According to Wu, Beijing's top-down approach to supervision is not enough, and it also needs to "promote democracy at the grass-roots level to push officials to carry out their duties properly".
"Grass-roots democracy would help to build social supervision," Wu said. "China's local governance should be transparent to its people – public decisions should be made publicly."
scmp