The arrest of Huawei's chief financial officer Sabrina Meng Wanzhou will add to uncertainties in trade negotiations between China and the United States, and Washington may use the case to pressure Beijing, analysts say.
Meng, who is also the daughter of the Chinese telecom equipment giant's founder, Ren Zhengfei, was detained by Canadian authorities at the request of the United States government on Saturday.
No other details have been given, but The Globe and Mail reported that she was detained for attempting to evade US sanctions on Iran, citing a Canadian source with knowledge of the matter.
The arrest coincided with a highly anticipated meeting between Chinese President Xi Jinping and US President Donald Trump in Buenos Aires that resulted in a 90-day trade war truce to allow for further talks to address Washington's concerns.
If there is no deal at the end of that period, the US will increase tariffs on US$200 billion of Chinese goods from 10 per cent to 25 per cent.
Liu Weidong, a China-US affairs expert from the Chinese Academy of Social Sciences, said Meng's arrest was a calculated act by Washington aimed at improving its hand in trade negotiations with Beijing.
"We'll see more cases like this over the next three months, sanctioning China's state-owned enterprises and individuals, to boost momentum on the US side," Liu said.
China demands clarity from US and Canada over arrest of Huawei CFO 'for violating US sanctions on Iran'
The detention also came amid moves to restrict Huawei technology in Western countries, with the US, Australia and New Zealand all blocking use of the Chinese firm's equipment in infrastructure for new faster 5G mobile networks.
Huawei's close ties with the Chinese government sparked fears that Beijing could gain access to their networks, enabling it to gather intelligence in their countries, despite repeated denials from the company.
Wang Heng, a China business law professor at the University of New South Wales in Australia, said the US could use Meng's case to exert pressure on China during the trade negotiations.
He added that proper handling of the case would help to resolve contentious issues between China and the US, including cyber theft.
"If we miss the chance and fail to properly address those concerns in 90 days, the problems will only escalate," he said.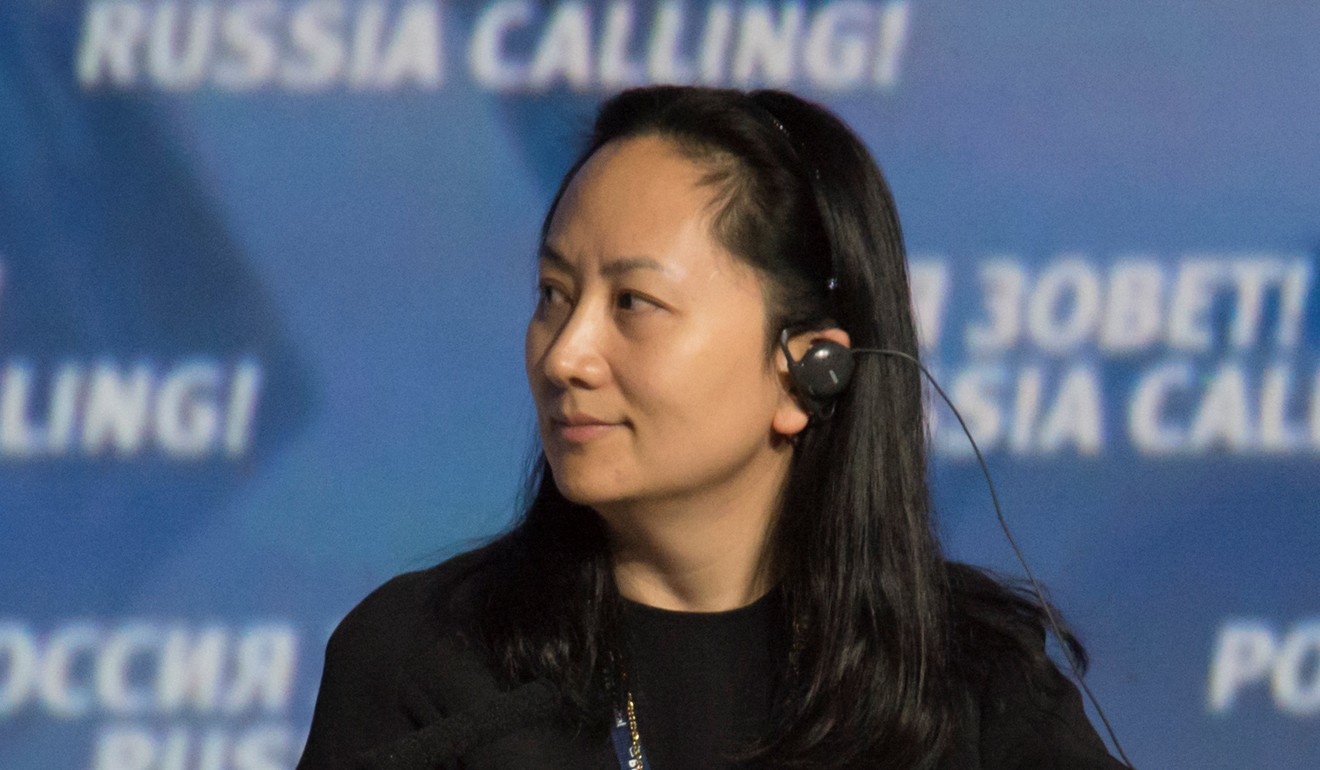 While Beijing and Washington have agreed to a ceasefire on tariffs, they are still deeply divided over a range of issues beyond trade, including the South China Sea.
On Wednesday, Beijing's choice of representative at the funeral of former US president George H.W. Bush in Washington also reflected those tensions. China sent its ambassador to the US, Cui Tiankai, to the funeral, rather than sending a special presidential envoy as it has done for former US presidents in the past.
In the Meng case, the timing and details of the arrest indicated the move was political, according to Sun Yun, director of the China programme at US think tank the Stimson Centre.
Huawei's CFO Sabrina Meng Wanzhou has been arrested in Canada, but who is she – and why the big deal?
But Drew Thompson, a former director for China, Mongolia and Taiwan in the US Department of Defence, said Meng's detention should not be conflated with the ongoing trade negotiations between the US and China.
An executive with a US-based multinational company, meanwhile, said the incident may not be part of Trump's tactics.
scmp