Chinese President Xi Jinping told visiting North Korean Foreign Minister Ri Yong-ho on Friday that Washington and Pyongyang should address each others' concerns and make progress to rid the Korean peninsula of nuclear weapons.
Ri's visit to Beijing came just days after Xi held talks with US President Donald Trump in Argentina, where North Korea was one of the topics on the agenda.
It also follows South Korean Foreign Minister Kang Kyung-wha's meeting with US Secretary of State Mike Pompeo in Washington on Thursday.
Talks on denuclearisation of the peninsula have been at a stalemate since Trump's historic summit with North Korean leader Kim Jong-un in Singapore in June.
But Washington has signalled that the two leaders might meet again early next year.
Xi told Ri that China hoped North Korea and the US "would to move in the same direction and consider each other's legitimate concerns, so that the peace talks on the peninsula will continue to make positive progress", China's state news agency Xinhua reported.
"The Chinese side supports the North Korean people under the leadership of its leader Kim Jong-un to explore a [new] development path," Xi said in apparent support for Kim's decision to focus on rebuilding his country's economy, rather than the previous policy of simultaneous development of the economy and nuclear weapons.
Xi also underscored the importance of China-North Korea relations and vowed to improve them in the next year.
Ri said Pyongyang would continue to work towards denuclearisation of the peninsula, and would keep in close contact with Beijing on the peace and stability of the peninsula and the region, according to Xinhua.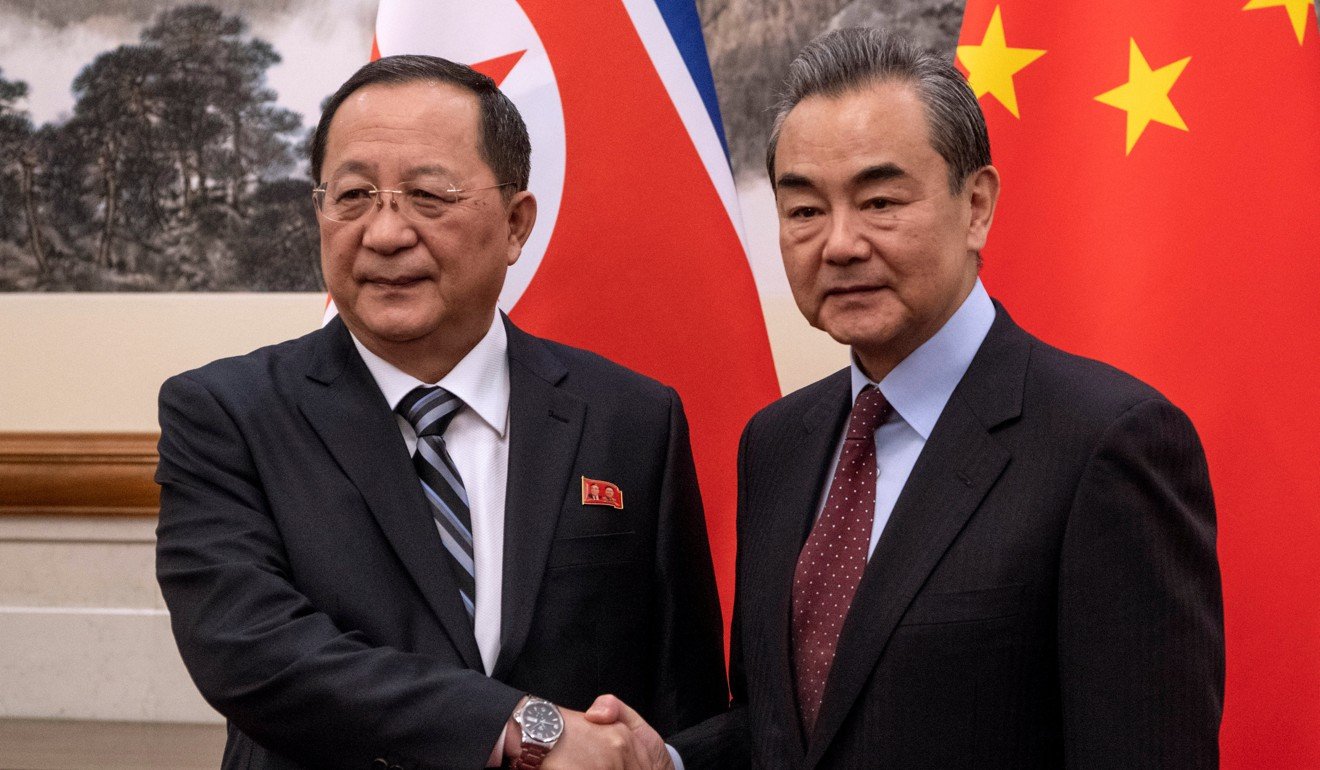 On the second day of his three-day visit to China, the North Korean foreign minister also met his Chinese counterpart Wang Yi on Friday.
"China and North Korea should continue to push the situation on the peninsula to develop positively towards denuclearisation," Wang said, according to a foreign ministry statement.
"China hopes that North Korea and the United States will maintain dialogue … and achieve the goals set by the [the two countries'] joint statement."
After the weekend summit, Trump said Xi had agreed to work with him "100 per cent" on North Korea.
Analysts said that on Friday China might have pushed North Korea on denuclearisation to show the US that Beijing was playing its part.
"China, which is under tremendous pressure from the trade war with the US, would want to persuade North Korea to accommodate some interests of the US," Lim Eul-chul, a North Korea expert at the Institute for Far Eastern Studies in Seoul, said.
"Beijing also may have sent a message to Kim via Ri, that China considers [denuclearisation] to be a matter of urgency, and North Korea must also treat the problem accordingly.
"China may also have given some advice to North Korea to help its negotiations with the US. In this way, Beijing, along with Seoul, is playing its role as a mediator between the US and North Korea … It seems like every relevant party is working towards a common goal of denuclearisation."
But a breakthrough on the peninsula might only come after Pyongyang makes solid steps to abandon its nuclear programme, observers warned.
"The two Koreas could side again with their traditional allies and continue the long-term stalemate," James Floyd Downes, a lecturer in comparative politics at the Chinese University of Hong Kong, said.
"At the same time, it is difficult to fully know how sincere Kim is and to what extent they are actively pushing for denuclearisation. It is likely that this shadowy game will continue. From the Trump administration's perspective, they will need to see more concrete assurances from the North Korean regime on denuclearisation, before giving an end to the war declaration."
Zhang Baohui, a professor of political science and director of the Centre for Asian Pacific Studies at Hong Kong's Lingnan University, also suggested that Washington would want to see more concrete signs of denuclearisation.
"Trump has no urgency now to denuclearise North Korea," Zhang said.
scmp