The UK government's planned post-Brexit trade deal with the US has been threatened by a revolt among Tory peers and MPs in Conservative-voting country shires where there are mounting anxieties about a collapse in food and farming standards.
The much-vaunted agreement would be the biggest prize in a raft of trade deals the UK hopes to sign with Anglosphere countries once ties with the European Union have been severed.
However, the prospect of the UK market being swamped by "chlorinated chicken", hormone-injected beef and livestock pumped with five times more antibiotics than is legal in the EU has raised concern even among diehard government supporters. In the US, factory-farmed chickens are doused with bleach to kill bacteria, a process banned in the UK under EU laws that bind British trading regulations until the end of the year.
Four years after vote, UK edges toward no-deal Brexit in pandemic 23 Jun 2020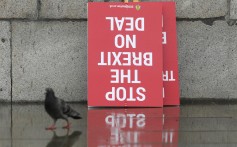 Tory MPs in farming areas are also worried British farmers could suffer as supermarket shelves become stacked with cheaper imports, making it hard for them to compete.
The British farming lobby generally supported Brexit but the passage through parliament of a new Agriculture Bill to replace the old EU system of farm subsidies has not gone as smoothly as the government hoped given the developments in US trade talks.
"The Agriculture Bill should be home turf for a Conservative Party that has dominated rural Britain for generations, yet it is creating rebellion and dissent on a large scale within the ranks of Tory peers," Green Party peer Baroness Jones wrote on the PoliticsHome website last week.
"While the government reforms may not ignite a peasant revolt, they seem likely to spark a peers' revolt that will be enough to embolden many more rural Conservative MPs to become more vocal in defence of their constituents."
About 20 rebel Tory MPs supported an amendment to the bill last week that would prohibit imports of food produced at lower standards than in the UK, but did so without the support of the government it failed to pass.
More than 1 million people have signed an online petition organised by the National Farmers Union calling on the government to implement laws that "prevent food being imported to the UK which is produced in ways that would be illegal here".
The consumer watchdog magazine Which? is running a similar campaign, as is the normally Conservative-supporting Daily Mail. Popular TV chefs like Jamie Oliver have also lent their names to the cause.
With the Trump administration heavily dependent on farmers' votes for the November presidential election, the US has made increased access to the UK agricultural market a priority for any eventual trade deal.
Although it is unlikely the UK will have reached an agreement with the US by the election, a Democratic administration in Washington would find it difficult to counteract the interests of the all-powerful US farmers lobby.
Observers say Prime Minister Boris Johnson's government plans to reassure the British public by charging higher tariffs for US exports of chlorinated chicken.
"When it comes to food, we will never lower our standards in order to sign a trade deal," Trade Secretary Liz Truss tweeted on Tuesday. "Not only that but we will never sign a trade deal that leaves our farming industry with its high animal welfare standards worse off."
David Lawrence is a policy adviser with the Trade Justice Movement, which represents British NGOs with an interest in international trade from a social, environmental and animal welfare perspective.
"This is very carefully worded but essentially means: the UK will put tariffs on some US food products, such as chlorinated chicken," he tweeted. "This won't reassure farmers because (a) the products will still be on British supermarket shelves, and (b) tariffs can always be cut."
It is not just trade agreements with the US causing alarm, or chlorinated chicken alone. Johnson made much about the access to the UK market for "Tim Tams" when he announced earlier this month that
trade talks had started with Australia and New Zealand
. Most Britons have not heard of the Australian chocolate biscuit brand, but they do know about hormone-injected beef, also banned in the EU, but not in Australia.
Although well-heeled gourmet shoppers will be upset, they will be able to afford better quality food. The concern is lower-grade American food will be used in school canteens, providing cheaper food but likely unhelpful in the UK's fight against obesity.
Moreover, animal welfare experts say if chlorine-washed chicken and other practices associated with intensive animal husbandry are accepted in the UK, animal welfare could be set back decades.
"Chlorinated chicken is a huge animal welfare issue," said Steven McCulloch, a veterinary surgeon and senior lecturer at Winchester University. "It's not just because you add chlorine to chickens when they are dead but it's an animal welfare issue because you are raising the birds in much poorer conditions. It will have a real drag on reforms in our own country because farmers will say they can't improve standards because we are being undercut."
About 1 billion animals are raised for human consumption in the UK every year, 95 per cent of those are chickens. McCulloch said that if only 1 per cent of those were replaced by chlorinated chicken imports, the UK consumer would cause more than 10 million chickens to be raised in much poorer conditions than the UK.
Britain is seen as a world leader in animal rights and was the first country to implement legislation banning such practices as battery cages for chickens and veal crates, wooden restraining devices for calves. Many of the EU's stringent regulations have come about because of London pressure.
"The danger if the UK allows lower quality from America and within that animal welfare and food safety then its international reputation could suffer, setting back animal welfare globally," McCulloch said.
Any future UK trade deals will be governed by World Trade Organisation rules. The WTO only allows for safeguards that impact on human health, so growth hormones and chemical washes can be banned on those grounds, rather than cruelty to animals, Baroness Jones said.
The Online Publishers "TOP" platform has signed up to work with many photographers and they contribute the stock of photos that are used for selecting when you are going to make a purchase.  They work with professional photographers and give you access to photos that will make an impression and be quality like you cannot find anywhere else for the price. Along with the guarantee that you truly are getting something very unique whenever you make a purchase from the photos gallery.