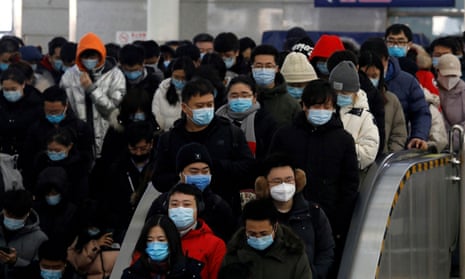 According to a number of top researchers and World Health Organization advisors, there may yet be a devastating wave in China before the Covid-19 pandemic emergency is officially declared to be over.
Their opinions reflect a change since China started to abandon its zero-Covid-19 policy last week in response to an increase in infections and previously unheard-of public protests. According to projections, the abrupt course change might result in more than a million deaths in 2023 in the second-largest economy in the world.
With 1.4 billion people, China's zero-Covid-19 policy kept infections and fatalities in check, but experts noted that the worldwide situation has changed as a result of laxer regulations.
A WHO committee tasked with providing guidance on the state of the Covid-19 situation is chaired by Dutch virologist Marion Koopmans. "The question is whether you can term it post-pandemic when such a big area of the world is actually just entering its second wave," she added.
It is obvious that the epidemic is in a very different stage now, but the upcoming wave in China, in my opinion, is a wild card.
The WHO director, Tedros Adhanom Ghebreyesus, stated "the end is in sight" for the pandemic as recently as September. He told reporters in Geneva last week that he "hoped" the situation would expire some time in 2023.
Most countries removed Covid-19 restrictions as threats of dangerous new variants of the virus or a resurgence of infections receded in the second half of 2022.
The highest alert level classification for Covid-19 has been in place since January 2020, but Tedros' earlier remarks raised expectations that it would be shortly lifted by the UN organization.
In late January, Koopmans and the other members of the WHO advisory council are expected to submit their proposal regarding the alert level. Tedros has the last say; he is not required to accept the committee's advice.
Tuesday saw a rush to create fever screening clinics and install hospital beds across China as five additional fatalities were announced by the authorities as worry over Beijing's unexpected decision to allow the virus to spread worldwide increased.