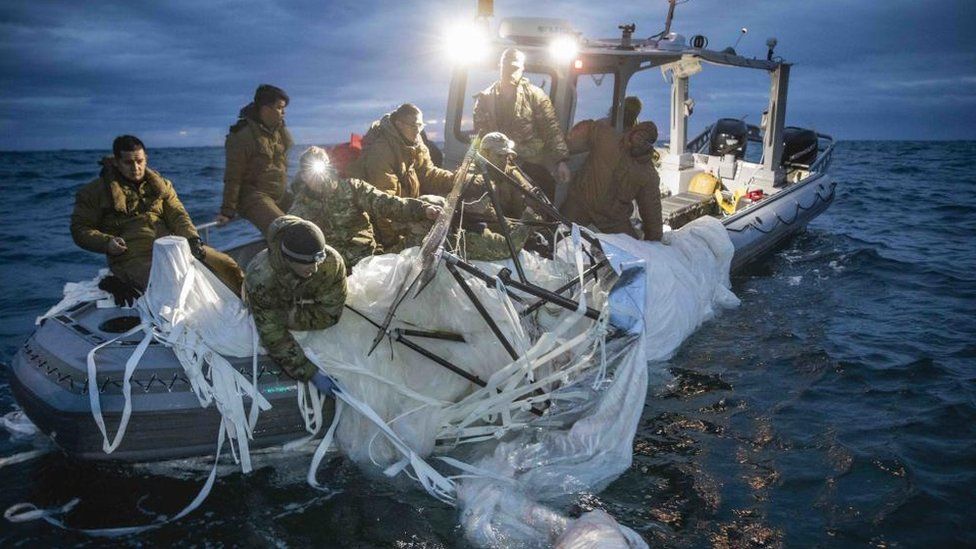 The US believes a suspected Chinese surveillance balloon that was shot down over its territory is part of a wider fleet that has spanned five continents.
Secretary of State Antony Blinken stated, "The United States was not the lone objective of this larger Programme.
He further stated that other other nations have received information from the balloon debris from the US.
China claims the balloon was a meteorological instrument that got out of control and denies that it was being used for snooping.
According to US sources, the balloon is roughly 200 feet (60 meters) tall, with a payload that is around the size of small airplanes and might weigh hundreds or perhaps thousands of pounds.
Its entry into US airspace sparked a diplomatic crisis and forced Secretary Blinken to quickly postpone his travel to China, where he was scheduled to attend the first high-level US-China summit in years. Later, a US fighter plane off the eastern coast shot it down.
According to the Washington Post, which cited anonymous sources, the US thinks the alleged surveillance balloon operation was run from China's Hainan province on the country's coast and targeted nations including Japan, India, Vietnam, Taiwan, and the Philippines.
Brigadier General Pat Ryder, the spokesperson for the Defense Department, stated at a press conference on Wednesday that the US thought that identical balloons had operated over North and South America, South East Asia, East Asia, and Europe.
The US is now confident that it can be "on the look-out for these types of capabilities," Gen. Ryder said, adding that "we've learned a lot about these balloons and how to follow them."
Although all of the devices were utilized for surveillance purposes, he claimed that there were "variations" in the things' shapes and capacities.
Although Gen Ryder withheld more information, the US thinks that balloons have flown over US territory at least four times.
Earlier this week, Washington told 40 allies on the alleged spying operation, a senior Biden administration source.
Naval and Coast Guard ships and divers are still searching for debris from the balloon. It is unclear what intelligence the US has so far gleaned from the remnants, although experts say that the debris could help officials better understand what the balloon was capable of and how it transmitted information.