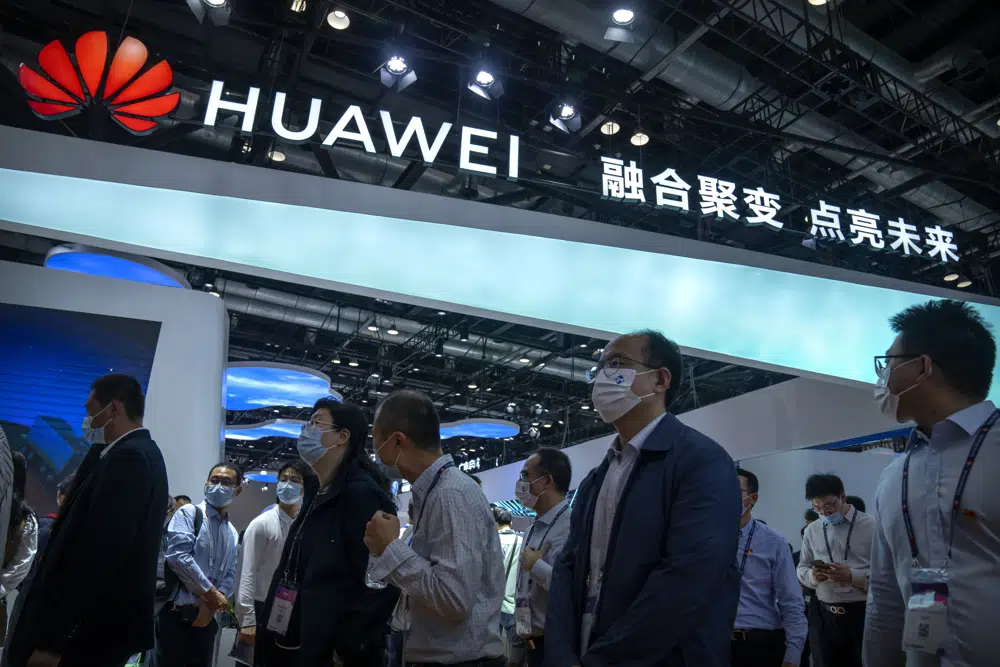 Following news reports that the United States would increase pressure on telecommunications giant Huawei by denying access to any American suppliers, China's leadership charged Washington on Tuesday with seeking "technology hegemony."
Bloomberg News, The Financial Times, and The Wall Street Journal all reported on the potential action, which would strengthen limitations put in place in 2019 that restrict Huawei's access to processor chips and other technologies. The manufacturer of cellphones and network equipment was given permission to purchase certain less sophisticated parts.
The dispute between Washington and Beijing over technology and security is centered on Huawei Technologies Ltd., the first international tech brand to come out of China. The corporation rejects the claim that Huawei poses a security concern and may enable Chinese espionage.
China is deeply worried by the claims, according to Mao Ning, a spokesman for the foreign ministry. In order to stifle Chinese rivals, she charged that Washington had "overstretched the notion of national security and abused state authority."
"Such practices are contrary to the principles of market economy" and are "blatant technological hegemony," Mao said.
Mao said Beijing would "defend the legitimate rights" of its companies but gave no indication how the government might respond. Beijing has made similar declarations after past U.S. action against its companies but often does nothing.
Huawei's smartphone business was severely hampered by the restriction on sales of cutting-edge American processing chips as well as music, maps, and other services from Alphabet Inc.'s Google subsidiary. In order to boost sales by insulating it from the consequences of its corporate parent's actions, the business sold the low-end Honor smartphone brand.
In order to enable American businesses to sell Huawei less-advanced processors and other technology that was considered to pose no security concern, the Commerce Department agreed to provide export licenses to those businesses. That came after worries that suppliers would lose yearly sales worth billions of dollars.
The news sites claimed, citing unnamed persons acquainted with official discussions, that the Biden administration is debating ceasing to provide such permits, but no decision has been taken.
While launching new business lines to serve factories, self-driving vehicles, and other industrial clients, Huawei hurried to remove American components from its network and other goods. The corporation expects that they are less susceptible to pressure from the US.
Huawei says its business is starting to rebound.
"In 2020, we successfully pulled ourselves out of crisis mode," Eric Xu, one of three Huawei executives who take turns as chairman, said in a December letter to employees. "U.S. restrictions are now our new normal, and we're back to business as usual."
Last year's revenue was forecast to be little-changed from 2021 at 636.9 billion yuan ($91.6 billion).