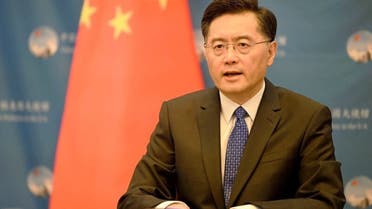 The incoming foreign minister's trip continues a tradition started by his forebears thirty years ago.
According to China's foreign ministry, new foreign minister Qin Gang will visit five African nations over the course of a week to begin his tenure.
From January 9 to January 16, Qin, who most recently served as ambassador to the United States, will go to Ethiopia, Gabon, Angola, Benin, and Egypt, according to Wang Wenbin, a spokesperson for Qin.
Qin will also meet with the Arab League secretary general in Egypt.
The new foreign minister is continuing a tradition started by his predecessors more than 30 years ago, who began every year with a journey to Africa.
It demonstrates how highly valued China's long-standing friendship with Africa and the advancement of China-Africa relations are, according to Wang.
On December 30, Qin, 56, was appointed foreign minister. He succeeded Wang Yi, 69, who took Yang Jiechi's place as the head of the government's foreign policy.
Some pundits have referred to the China-Africa partnership as a mutually beneficial relationship. However, there have also been debates concerning a rumored "debt trap" and China's "palace diplomacy," which involves providing vast infrastructure projects to African regimes in order to gain influence among their people.
At the same time that Russia's sphere of influence is expanding and as the United States and France work to repair their ties with Africa, China has been strengthening its position there.
According to Stephen Chan, a professor of world politics at the School of Oriental and African Studies at the University of London, the actions show the heightened need to court Africa at a time when there is rising global tension and the possibility of a "new Cold War" (SOAS).
"France, Russia, the US, and China are pursuing African nations for their diplomatic support in organizations like the UN as well as to become partners and allies in the economic and political spheres,"